Lifting the Bar for UHF CB radios
With the introduction of the narrow band 80 channel UHF CB service in 2011, the GME TX3500/TX4500 series represent the first Australian radios specifically designed to the new ACMA standard

Fully engineered and manufactured in Australia with a host of evolutionary features newly developed by GME's highly experienced two way radios R&D team.
Industry firsts that not only differentiate the GME brand from the competition, but take advantage fo the latest digital technology to ensure ease of operation and optimum performance across all 80 channels
Unique and practical benefits include GME's Full Spectrum Back-lighting, the amazing interference suppressing Advanced Signal Management System, the highly effective Dynamic Volume Control and voice inversion scrambling options GME also retains all the key attributes that have long been associated with their robust and tough locally manufactured radios like Open/Group scan, Selcal, CTCSS and a full 3 year parts and labour Warranty available through GME's nationwide service network.

TX4500
The TX4500 is DIN sized and ideal for installations that require this international size standard. The DIN mounting kit is supplied and is compact depth design allows for easy installation in confined spaces. The combination of front facing speaker, large LCD screen, rotary volume, channel and squelch controls, and the advanced features provided by the use of the latest in DSP technology, make the TX4500 the radio of choice for many traditional CB markets

Amazing New Features:
.
Full Spectrum Back-lighting
User adjustable totally customizable back-light settings provides smooth blending of brightness, colour and saturation to match the vehicle's dashboard lighting or to suit the drivers preference.

Digital Signal Processing
DSP measures, filters and compresses standard analogue radio signals and converts them to a digital format.
GME DSP has eliminated much of the conventional processing and time consuming manual alignment resulting in enhanced audio quality and a constant performance over the full 80 channels.

Advanced Signal Processing
Intelligently recognises and suppresses interference caused by unwanted signals on adjacent channels to avoid triggering the squelch control. A unique GME feature that is critical to the optimum performance of 80 channel radios. Ensuring that incoming signals remain interference free, clear and undistorted even if the are slightly off-frequency

Dynamic Volume Control
Signal modulation levels of signals can vary considerably resulting in noticeable differences in received volume between channels. With the introduction of 80 channel narrow band transmissions, the disparity in audio volume will increase further. GME's DVC automatically compensates for variations in received audio level When activated, this feature provides a constant audio output level, greatly enhancing the quality of reception and simplicity of use.

Voice Inversion Scrambler
User selectable voice inversion scrambler will make your voice intelligible to other users not using the same scrambler technology, providing a new level of privacy.
*Not available in the TX3500




Front and Rear Mic input
To facilitate the ease of installation and operation across a broad range of private and commercial vehicles GME has conveniently provided a microphone input socket on both the front and rear panels.




Five Year Warranty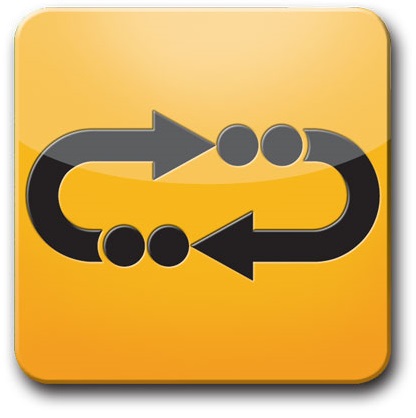 ScanSuite
ScanSuite scans twice as fast as any other UHF CB radio, enables seamless uninterrupted conversation with a group of like radios, and skips nuisance signals whilst continually scanning memory channels.

TurboScan -At more than 40 channels per second, TurboScan enables the radio to scan all 80 channels in under 2 seconds and is the backbone to the ScanSuite scanning technology.
Network Scan -Network Scan allows radios to have uninterrupted communication by dynamically switching to unused channels. Network Scan scans for other radios that share the same CTCSS or DCS tone. When a Network Scan radio detects a signal with no code or the wrong code, radios in the network scan group will switch to another channel to continue transmitting and receiving. This allows for Network Scan enabled radios to continually communicate without interruption.
AutoSkip - When scanning in open or group scan the radio may continuously stop on nuisance channels. These channels may be temporarily skipped or easily removed from the scan cycle without deleting from scan memory.