Introducing the XRS

TM

family

.
The XRSTM family is a new Australian Made radio platform designed to be smart, adaptable and rugged.
Enabled by BluetoothTM Smart technology, XRSTM is the first of a new generation of connected UHF radios with unique features never before seen.
The XRS App combines easy to navigate menus with the familiar technology of a smart device to control the features and settings of the radio.
XRS-370C Compact Hideaway
XRS-330C Super Compact Hideaway
It is the first ever app designed for UHF CB radio and introduces new features such as creating and sharing scan lists and instant access to the entire
Australian and New Zealand registered analogue frequency database.
Much like a smart device, the XRS family are software upgradable via the app, keeping customers up to date with the latest features and technology.
The new professional grade XRS speaker microphone features a high contrast OLED screen guaranteeing crystal clear, anti-glare display,
a powerful 2 watt front facing speaker and customisable buttons.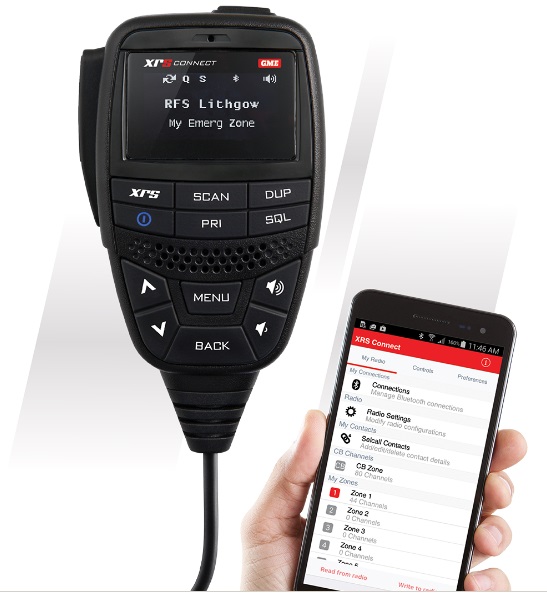 SMART & easy to use
The new XRS Connect App is SMART and easy to use and incorporates GME's
latest suite of unique features.
Software upgradeable

Create and share scan lists

Intuitively designed interface



RUGGED & Australian Made
XRS radios are uniquely designed, engineered and built in Australia to withstand
the harsh Australian conditions.
The new XRS microphone is tested to over 1,000,000 PTT cycles and the professional
grade strain relief and OLED screen make this microphone as durable as they come.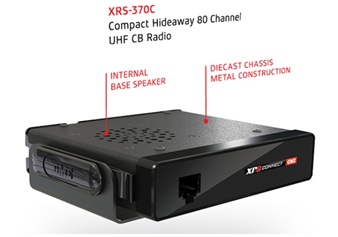 ADAPTABLE & customisable
Open platform
Customisable button functionality
ScanSuite

TM

and super-fast scan technologies
Available in two convenient hideaway models.